EXCLUSIVE: Rachel Uchitel & Jeremy London New BFFs - Why Rachel Uchitel Continued Treatment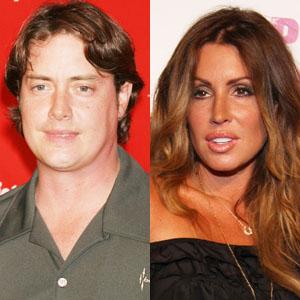 Tiger Woods' former mistress Rachel Uchitel checked into a sober living facility in Malibu, California over the weekend because the "threat of relapse" loomed large, and she missed her Celebrity Rehab castmates, RadarOnline.com has exclusively learned.
Specifically, the former New York hostess wanted to be surrounded by her new BFFs, including alleged 'kidnap' victim Jeremy London, Jason Davis and Jason Wahler.
Article continues below advertisement
Uchitel formed such a tight bond with fellow cast members, she changed her original plan to seek treatment as an out-patient and instead checked into the oceanfront Malibu home.
"Rachel has had trust issues her entire life," said our source.
"Rachel doesn't have any friends around her at all, period as a result of her trust issues.
"Rachel became extremely close with several other cast members very, very quickly, and developed friendships with them.
"This was completely unchartered territory for Rachel whose issues with trust could trigger a relapse for her.
"Based on the fact that she missed her friends -- and with a threat of relapse looming -- she checked into the Malibu facility."
The seven-bedroom, 5000-square-foot facility prides itself on small staff to patient ratios.
Patients can stay in a private room or share a room and the rooms are decked out with flat screen televisions, a chef to cook healthy meals and surf boards available for patients to use.
Article continues below advertisement
One of the goals of treatment is to create a safe, family environment between patients, as they are usually lacking that in their home lives.
Patients also have the cell phone number of the owner of the rehab in case they need to talk and the owner is reachable 24/7.
It's unclear how long the Celebrity Rehab 4 cast members will stay at the rehab facility.
"There is no designated check-out date," said the insider, who added that cast members are paying for their own treatment.
Celebrity Rehab 4 is scheduled to premiere on VH-1 on Monday, October 11.