Exclusive
EXCLUSIVE: Mel Gibson & Oksana Threaten To Sue Each Other - Behind The Scenes Of Their Battle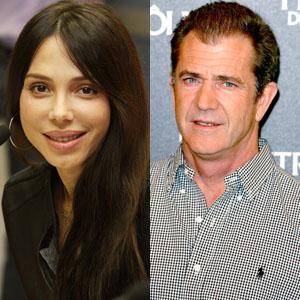 Mel Gibson and Oksana Grigorieva have both threatened to sue each other as the war between the former couple rages.
Only RadarOnline.com has the details from behind the scenes and we've learned exclusively that as the couple's weekend mediation session broke down in May, each side threatened to file lawsuits within days if an agreement wasn't reached.
What happened during that mediation session is being examined by the Los Angeles County Sheriff's department as part of their investigation, a source familiar with the situation told RadarOnline.com exclusively.
Article continues below advertisement
Gibson is being investigated for domestic violence and other charges and Grigorieva is being investigated for extortion.
At the end of the mediation session, Oksana walked away from a $20 million deal after signing a preliminary deal, but refusing to sign the final document.
"She wanted Mel to get a medical and psychological exam," a source familiar with the situation told RadarOnline.com. "She said he hit her while she was holding the baby and custody was the issue for her."
But another issue is she also wanted her child to be as well cared for financially as Mel's seven other children, RadarOnline.com learned exclusively.
The mediation sessions took place May 15 and 16 and lasted approximately 12 hours each. Oksana's team threatened that if an agreement wasn't reached they would file suit against Mel on Monday, May 17, RadarOnline.com has learned exclusively.
But things shifted Mel's way by the end of the first day and it appeared that the Oscar-winner actor/director was going to get two nights custody per week of baby Lucia.
Article continues below advertisement
"Oksana couldn't accept that," said the source. "At one point she thought she was going to get 100 percent custody.
"And she felt Mel was unsafe. She had been subjected to his rages and violence."
But the retired judges who were mediating the dispute were making it clear they thought that two nights per week custody for Mel was reasonable. And it was made clear to Oksana that this was her best shot to get primary physical custody of Lucia.
And while Oksana had been first to threaten to sue, by end of the first day of arbitration Mel's camp was threatening to sue her on Monday.
The issue of a criminal complaint also surfaced for the first time.
RadarOnline.com has exclusively reported all major developments on the case, some favorable to Oksana and some to Mel. We learned that both will be cleared in the Department of Children and Family Services investigation and Mel is viewed as a good father, well bonded to his daughter.
Article continues below advertisement
But we've also learned that the extortion case against Oksana is weak, while she has significant evidence of domestic violence.
Gibson flew in from Mexico for the May mediation, and by the time the second day of negotiations began, things were going his way.
At one point Oksana was told she could completely lose custody of Lucia. She was also told that it was unlikely her domestic violence allegations would lead to prosecution and she was far better off reaching a settlement with Gibson now.
"There was no question that Mel's team conveyed the position they would sue Oksana immediately if an agreement wasn't reached," the source said.
Oksana's lawyers strongly recommended she take the deal, which would give her primary physical custody but gradually allow Mel to have 50 custody. Eric George, her lead attorney, attended in person the first day, but was on the phone the second day.
Oksana signed the deal memo but immediately shopped for a new lawyer because she was so unhappy with the terms. She refused to sign the final agreement, and George was gone from the case, mediation was a failure and her new lawyers took over and obtained a restraining order against Gibson, under seal.
Gibson asserted his Fifth Amendment right against self incrimination when interviewed by the Sheriff's department about the domestic violence charges. But he did talk to them about his extortion allegations against Oksana.
The criminal investigation is expected to be handed over to the District Attorney's office within weeks.