Exclusive
EXCLUSIVE: J-WOWW's Ex Moves Out, "I'm Glad It's Over" He Says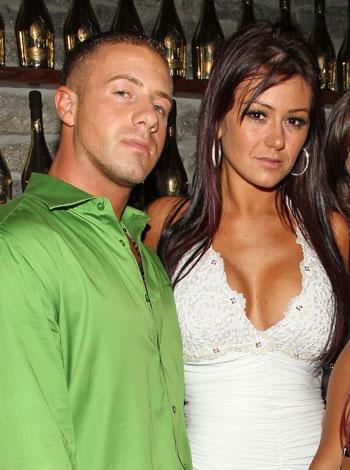 As his ex-girlfriend Jenni "J-WOWW" Farley spends more time with her potential new beau Roger, Tom Lippolis is moving on and moving out of the couple's New York residence, RadarOnline.com confirmed exclusively.
"I'm packing up and moving out," Tom told RadarOnline.com. "I'm glad it's over, it has been a really difficult time".
On Wednesday, RadarOnline.com exclusively reported their breakup after revealing photos of Jenni holding hands and kissing Roger surfaced.
Article continues below advertisement
"I am f---ing beside myself, but am ready to move on," an upset Lippolis told RadarOnline.com at the time. "There has been a lot of pressure on both of us lately but she recently told me, 'I never cheated on you and I will never leave you for someone else.' She just lost the best thing that ever happened to her."
Lippolis, who since changing his Facebook status to single has received an onslaught of female admirers, said that he's already looking forward to his next lady love.
"I'm looking for a real relationship."