Exclusive
EXCLUSIVE: J-WOWW Files Police Report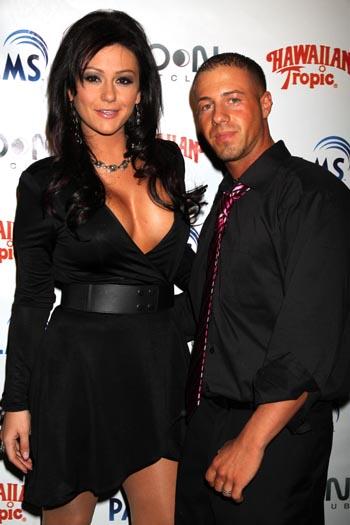 Jersey Shore star Jenni "J-WOWW" Farley has filed a police report RadarOnline.com is reporting exclusively.
The Franklin Square police department in New York confirmed to RadarOnline.com that a report was filed and there is an ongoing investigation. J-WOWW told police that items were missing from the home she shared with ex-boyfriend Tom Lippolis.
J-WOWW's romantic relationship with Lippolis exploded last week when she was photographed with a new man. Those photos ran exclusively on RadarOnline.com.
Article continues below advertisement
Lippolis told RadarOnline.com exclusively: "I took nothing but my own belongings and my bed."
J-WOWW is now dating Roger Mathews. RadarOnline.com has learned that Mathews drives an oil truck.
A source told RadarOnline.com that J-WOWW filed the report in person on August 7.
After he split from J-WOWW, Tom told RadarOnline.com: "I am f---ing beside myself, but am ready to move on."