Exclusive
EXCLUSIVE INTERVIEW: Lindsay Needs To 'Mend Fences' With Family, Says Michael Lohan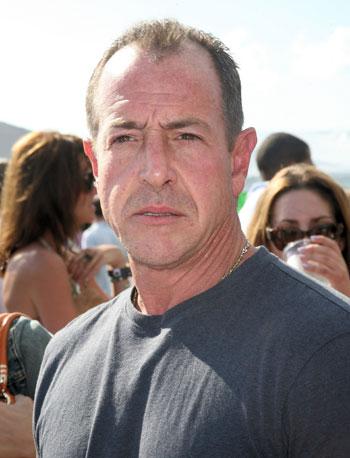 Even as Lindsay Lohan was enjoying her first moments of freedom, en route to rehab, the star's estranged father Michael Lohan was suggesting she needs to look a little closer to home.
There's feverish speculation — and Michael has heard it too — that Lohan will be isolated from her family and friends during her 90-day detox at UCLA Medical Center, according to one rehab source who spoke to RadarOnline.com, who has knowledge of the actresses' situation.
Article continues below advertisement
That would be a "a stupid decision," according to Michael.
"It is beyond a reasonable doubt stupid," he told RadarOnline.com. "Part of Lindsay's healing process is mending fences with her family."
Several attorneys visited Lindsay hours before her release on Sunday because the actress was trying to secure a million-dollar payday to tell her story about her 13 days behind bars, the Lohan patriarch said.
Michael said his ex-wife Dina was behind the bid.
"Dina wanted Lindsay to have a few days to herself between her release from jail and checking into rehab," he said.
"You know why? Because she was trying to line up a million dollar deal.
"The judge wanted Lindsay to go straight to rehab, but Dina wanted to make a money deal... here you have Dina, once again, putting money first instead of the health of our daughter. It isn't right."