EXCLUSIVE: Feisty Peggy Tanous To Join Real Housewives Of OC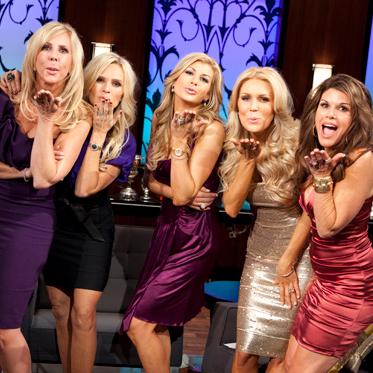 The Real Housewives Of Orange County are about to get a jolt – in the shape of feisty new cast member Peggy Tanous, RadarOnline.com has exclusively learned.
Producers have inked a deal for the attractive blonde and her Internet entrepreneur husband Micah Tanous to join the existing cast, and we've learned that the husband and wife have already filmed some scenes for the new series.
Peggy Tanous is a friend of current OC housewife Alexis Bellino, and insiders have told RadarOnline.com that she's "truthful and blunt – who always tell it the way it is."
Article continues below advertisement
The new additions have already appeared in previous episodes of the popular reality TV show and producers are hoping that they prove to be popular with viewers.
RadarOnline.com has also learned that Simon Barney, estranged husband of Tamra Barney, will not be appearing in the new series.
But her new boyfriend, Eddie Judge, will be making some on-screen appearances in the new series because he has proved very easy to work with in the past.
Peggy Tanous will team-up with existing blonde cast members Vicki Gunvalson, Gretchen Rossi, Tamra Barney and Alexis Bellino, for the new series.