EXCLUSIVE BLOG: Former Bachelorette Winner Warns Ali And Robert, "The Next Six Months Will Be The Toughest"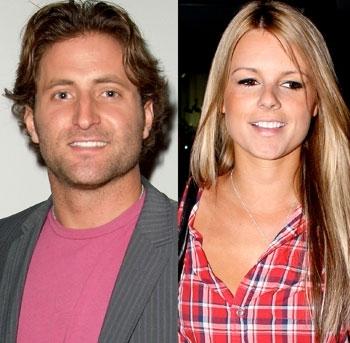 Jesse Csincsak, who was the last man standing during Deanna Pappas' run as ABC's The Bachelorette, offers his thoughts on Monday night's shocking season finale, secrets from the show, and his happiness over Ali Fedotowsky and Roberto Martinez's romantic engagement, in his exclusive blog on RadarOnline.com. 
"This week is a super stressful one for the last two guys - picking out the ring, meeting the family...can you say STRESSFUL?!?
Article continues below advertisement
The gifts the guys give on the last chance dates are totally set up. First off, production takes your camera, cell phone and computer, etc. So it's impossible for any guy to give Ali a photo of themselves together without production doing it all for them. All the gifts on the show are all done by production. "Here, give this gift to her, she will love it!" they say.
As for the $50,000 Neil Lane ring – that's given to each contestant who proposes as well. They put the jeweler on camera, make him feel like a super star and put his jewelry company's brand name in front of 15 million viewers - and he gives them some rings. They didn't pay for the ring – almost everything is a trade for TV time."
VIDEO: Bachelorette Ali Sobs After Getting Duped By Frank, Dumped In Tahiti
ALI: I have to give Ali props for letting Chris L. go before the last chance date – well played. Letting him go early shows she really is a sweet person and has real feelings....The Finale is hard enough without having two people standing there in the end, this was a well played letdown in my opinion.
CHRIS L: You are such a down-to-earth, rad guy - you took the letdown so well. You were positive and it showed you were really into her and did care about how she felt, it showed you really wanted her to be happy. P.S. Bro, every girl in America loves you, dating isn't going to be a problem.
Article continues below advertisement
ROBERTO: Also such a down-to-earth guy. Roberto, there is one thing I can tell you – the next six months are gonna be the toughest part of your relationship with Ali. If you and Ali can make it through the New Year with all the press and rumors that will fly, then you will be fine. I wish you both nothing but happiness, enjoy each other!
Ali – I have to say, WELL DONE this season, I am so impressed – well done!
A representative for ABC was approached for comment but did not respond to calls.