Drew Barrymore And Justin Long Cozy Up At Going Distance Premiere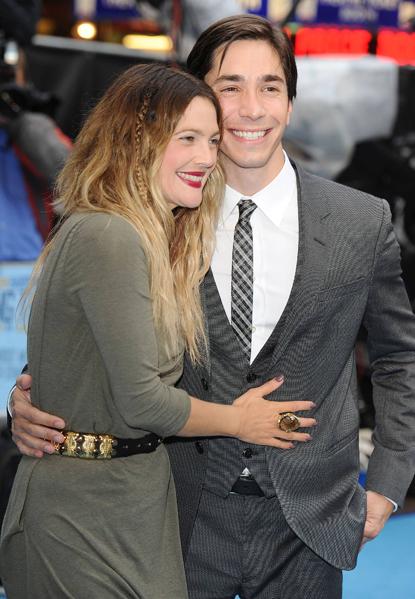 Drew Barrymore picked the perfect fashion accessory as she walked the red carpet in London for the Going The Distance premiere on Thursday.
The actress was firmly attached at the hip with co-star and ex-boyfriend Justin Long as they wowed the crowds and sparked speculation that the on-again, off-again couple might reunite.
While the former couple was a hit, the same can't be said for Drew's raggedy hair in Pocahontas braids with straw-like ends. Drew has always had a hippie edge to her style but the scraggly look was extreme even for her, especially when matched with shiny cheeks, bare eyes and her signature bright red lipstick.
Article continues below advertisement
Thankfully her choice of outfit was safe and simple, as the 35-year-old opted for an Alexandra McQueen khaki sweater dress and nude Yves Saint Laurent heels.
Check out all the photos from the premiere in our Style gallery!