Dead Baby Comes Back To Life In Coffin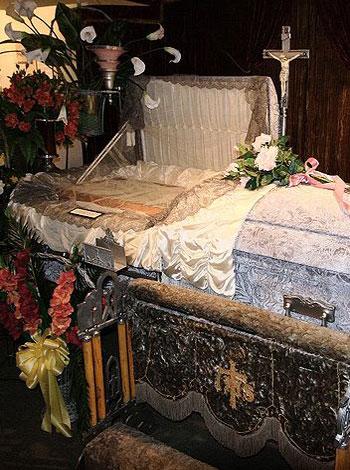 A mourning Mexican family got the shock of a lifetime when their baby daughter came back life during her wake.
The newborn girl, who had been declared dead by doctors, made a miraculous revival as her heartbroken relatives gathered crying over her coffin.
Her parents heard a strange noise coming from the tiny casket and opened it to find their lost love very much alive and crying her little heart out, reported the Atlanta Journal-Constitution.
Article continues below advertisement
Hidalgo state Attorney General Jose Rodriguez told state public radio on Thursday that the doctor who declared her as dead following her premature birth in the Mexican town of Tulancingo is now being investigated for possible negligence.
The born-again newborn is now in a stable condition at a different hospital.