David Gray: Second Record In One Year!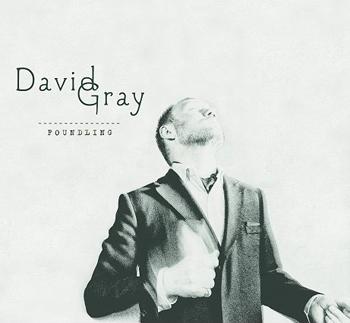 It's been less than a year since David Gray released Draw the Line, but he's not wasting any time returning with his ninth album to date. That's right, next week Gray releases Foundling, a two-disc album that includes both a full-length studio album and a bonus disc that features nine previously unreleased songs.
"It was recorded during the same session as Draw the Line...when we weren't tracking as a band," Gray said recently. "I would do stuff on my own, so it is almost like the solo record I made in-between making the band record."
Article continues below advertisement
Gray is wasting no time hitting the road again either. On Saturday he'll be kicking off a co-headlining tour with singer-songwriter Ray LaMontagne, which will begin on the East Coast and wrap up on the West Coast on September 10th.
"Every night the setlist is very different," Gray told RadarOnline.com of the David Gray live experience. "It's everything we can possibly give in just under two hours."
Catch David Gray on tour:
August 15 Columbia, MD Merriweather Post Pavilion
August 17 Boston, MA Bank of America Pavilion
August 19 Wantagh, NY Nikon @ Jones Beach
August 20 Camden, NJ Susquehanna Bank Center
August 22 Nashville, TN Grand Ole Opry
August 25 Chicago, IL Millennium Park
August 26 Rochester, MI Meadow Brook Theatre
August 29 Council Bluffs, IA Stir Cover @ Harrah's Council Bluffs
August 30 Morrison, CO Red Rocks Amphitheatre
August 31 Santa Fe, NM Santa Fe Opera House
September 1 Phoenix, AZ Dodge Theatre
September 3 Los Vegas, NV The Pearl @ The Palms
September 4 Valley Center, CA Harrahs Rincon
September 5 Santa Barbara, CA Santa Barbara Bowl
September 8 Los Angeles, CA The Greek Theatre
September 10 Berkeley, CA The Greek Theatre