Bristol Palin Calls Off Engagement, Says Levi Is "Obsessed" With Fame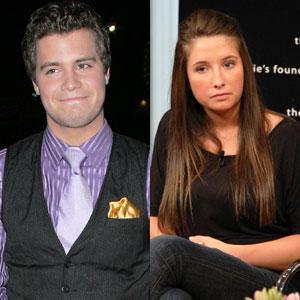 Bristol Palin and Levi Johnston's engagement has been called off for the second time.
"I broke up with him," Bristol told People. She added that she has seen Levi only once in the past three weeks.
EXCLUSIVE: Bristol Palin "Heartbroken" Over Levi's Girlfriend's Pregnancy
"The final straw was him flying to Hollywood for what he told me was to see some hunting show but come to find out it was that music video mocking my family," she added. "He's just obsessed with the limelight and I got played."
Article continues below advertisement
As RadarOnline.com exclusively reported, the couple has been on thin ice since the news of their reunion broke.
Most recently, Bristol was "heartbroken" about the possibility that Levi fathered a child with another former girlfriend Lanesia Garcia.
Despite the recent relationship setback, Bristol still hopes to find a man worthy of spending a life with her and Tripp, her son with Johnston: "Through this whole experience I know I need a man who's going to be completely honest with me and someone who loves me and Tripp and wants to be with him all the time. I also want someone who has religious beliefs and a good family."