Who Rocked It Harder: Paris Hilton vs Shaun Robinson In Preen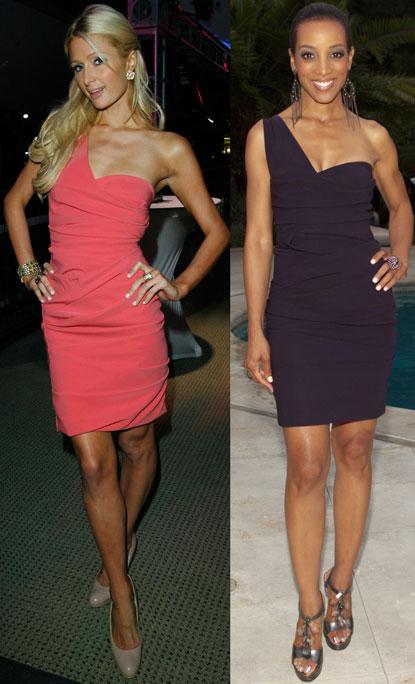 Paris Hilton and Shaun Robinson both have an affinity for one-sleeved dresses, which isn't a surprise, because nearly everyone in tinseltown owns one. The thing is, the heiress and the Access Hollywood correspondent have worn the exact same Preen Maximum dress from ARCADE Boutique in different colors to different events over the past few months.
Paris got to the designer dress first, wearing it to the Chagoury Couture Fashion Show in April. Pairing the carnation pink number with nude Christian Louboutin heels and a whole lotta bling, the heiress looked super sexy without showing too much skin.
Article continues below advertisement
Just call it her birthday suit! Shaun opted to wear the figure-flattering number to her belly-button bash over the weekend, adding metallic heels, dangling earrings and a cocktail ring.
While both ladies looked lovely in Preen, only one will take home the top honors. Who Rocked It Harder? Check out the gallery in Style to find out.