VIDEO: Jersey Shore Cast Wants You To Do Something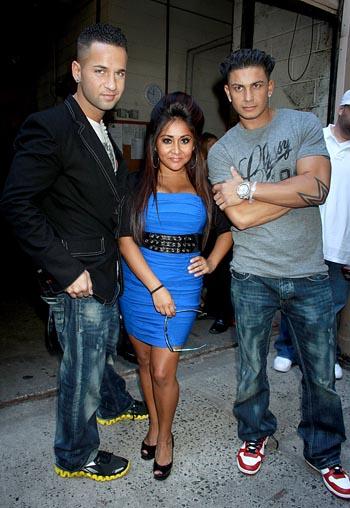 For once they're not fighting or drinking or tanning. Snooki, Paul D and The Situation all want their fans to do something to make the world a better place, RadarOnline.com has learned.
The Jersey Shore trio shot a comical yet serious PSA promoting dosomething.org and the Do Something Awards, encouraging and honoring young people who are trying to change the world.
The PSA features the reality threesome announcing their satirical Gui-Do campaign where they set out to clean up the oil spill, stop malaria and end hunger in America.
Article continues below advertisement