Victoria's Secret Model Doutzen Kroes Is Pregnant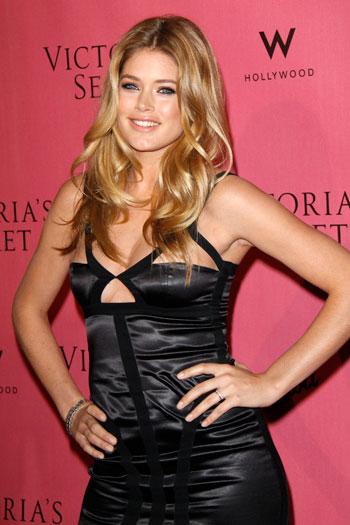 Unfortunately, Doutzen Kroes' bikini-wearing days may be on hold for a bit: the Victoria's Secret model is three months pregnant.
The father is DJ Sunnery James, who Kroes has been dating since August 2009.
"Sunnery and I are in the clouds. The critical first three months have gone well and I feel good," the supermodel told Dutch newspaper De Telegraaf.
She will continue her modeling duties as far into her pregnancy as possible according the the newspaper.
Article continues below advertisement
Doutzen cites past pregnant Angels like Heidi Klum and Adriana Lima as her inspiration.