STYLE RADAR: Best, Worst And Wackiest Fashions Of The Week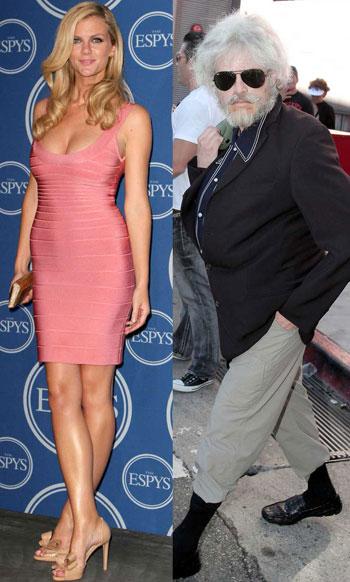 Sizzling sports models steamed up the ESPY Awards, reality stars bid adieu to The Hills in geriatric fashion and starlets hit the red carpet of the hottest premieres in dazzling duds in this week's roundup up of the most impressive and offensive duds.
Spencer Pratt borrowed Grandpa's getup in an attempt to sneak into The Hills Finale party at the Roosevelt Hotel in Hollywood, but he pass by under our Radar. Neither did grandslam goddess Venus Williams, who sported a nightie-like babydoll dress to a party in the real hills of Hollywood. Only problem with her summer style? The whispery mini refused to stay in place, resulting in an unfortunate wardrobe malfunction!
Article continues below advertisement
We are still drooling over the gals who hit the red carpet of the ESPY Awards, in truly skin-tillating style. Andy Roddick was definitely the source of jealousy for every dude in the crowd, with his bikini babe wife Brooklyn Decker flaunting her flawless bod in a perfectly pink Herve Leger bandage dress. Marisa Miller also was hit at the athletic awards show, wearing a totally chic Alexander Wang LBD, which was sheer strapped and backed in nude mesh.
Good Taste was M.I.A. when the sassy Paper Planes singer hit The Late Show with David Letterman in a tie-dye shirt and shredded denim. At least the talk show host got to feast his eyes on Kyra Sedgwick the day before, who stunned in a brocade Antonio Berardi Fall 2010 number.
What Inception star scored two slots on our coveted Best Dressed list? How many re-offenders landed on the Worst Dressed once again? Check out the gallery in Style and find out.