Spencer Pratt Threatening To Sue Hollywood Hotel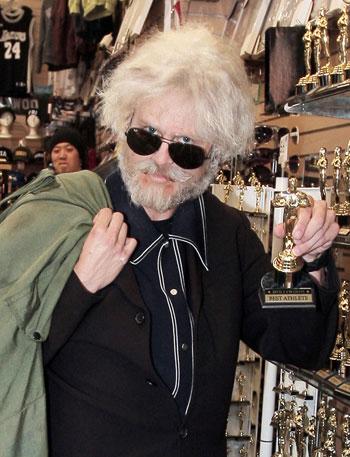 As if it wasn't bad enough that Spencer Pratt tried (unsuccessfully) to crash The Hills Live After Party bash at The Roosevelt Hollywood , the former reality star now claims he's suing the legendary hotel.
Pratt lashed out at the Roosevelt's general manager, claiming he let the valet service give his car to a stranger after he paid them to keep it safe.
"Roosevelt Hotel gave my car keys to a stranger at 2 a.m. with NO valet slip after I had given the valet $200 to keep it safe," Pratt tweeted. "See them in court. General manager of Roosevelt Hollywood hotel you will soon be fired when the owner reads the case I have against your hotel."
Article continues below advertisement
When contacted by RadarOnline.com, The Roosevelt declined to comment.
Spencer announced last week that he was moving into the Roosevelt after suddenly finding himself with nowhere to live (his rooms were cancelled due to overbooking per Pratt). However, many speculated that the move was a stunt meant to get him into The Hills Series Finale Party, which was held at the hotel.
For the bash, Pratt donned a wig and sunglasses and dressed as an old man to try and sneak in unrecognized. Security eventually escorted him from the premises.