Shawn Johnson's Stalker Sentenced To 5 Years In Mental Hospital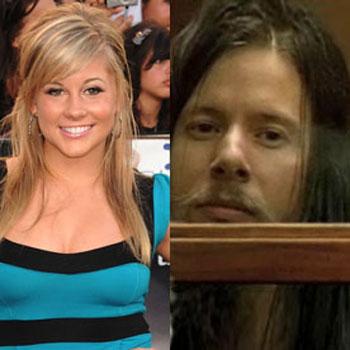 Article continues below advertisement
O'Ryan, who has been in custody since his March 23, 2009, arrest, was given credit for 954 days served.
Johnson was a contestant on ABC's Dancing with the Stars when O'Ryan, under the delusion that he had a relationship with Johnson, drove across the country to be near her.
O'Ryan had pleaded not guilty by reason of insanity.
On June 11, after a four-day non-jury trial, O'Ryan was convicted of one felony count each of stalking and commercial burglary, along with two misdemeanor counts of carrying a loaded firearm in his vehicle .
VIDEO: Shawn Johnson Breaks Silence On Stalking Incident: "I Thought I Was Invincible"
Johnson said she was told O'Ryan had two guns, a knife and zip-ties in his car.
Two psychiatrists who examined O'Ryan while he has been jailed testified that they believed he suffered from a major mental disorder -- likely schizophrenia.
VIDEO INTERVIEW: Shawn Johnson's "Teenager" Friends
O'Ryan suffered from hallucinations, delusions and a disorganization of thought process, forensic psychiatrist Dr. Kaushal Sharma told the judge. Those included O'Ryan's belief that he had fathered a child with Johnson -- whom he had never met -- and that her life was in jeopardy, according to the psychiatrist.