Report: Jennifer Lopez Is The New American Idol Judge!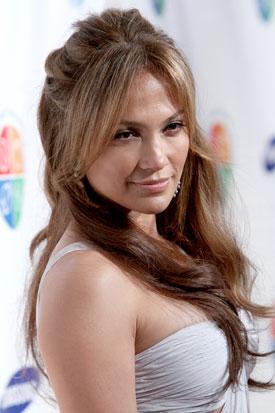 Let's hope this turns out better than Gigli.
RadarOnline.com has learned that American Idol has reportedly landed one of Tinseltown's biggest names to fill the void left by the departing Ellen DeGeneres: Jennifer Lopez.
"It's true," an insider confirmed with People. "She's excited about it."
Ellen DeGeneres Quits After One Season On American Idol
J.Lo's manager Benny Medina had been in negotiations with the show for a month, and had finalized the pact earlier this week, according to Deadline Hollywood. Also noteworthy is the return of Nigel Lythgoe as the show's executive producer, as the show biz kingpin has said he feels the panel of judges operates best as a trio, not a quartet.
Article continues below advertisement
The spot on American Idol may be a well-needed career boost for Lopez, 41, who's hit a rough patch professionally in the past year: Sony Music Epic Records dropped the hit-maker from its label, while her latest film The Back-Up Plan sputtered at the box office.
The Lopez news came on the same day that Ellen DeGeneres left the show, telling American Idol producers she didn't feel it was the "right fit" for her. According to Deadline Hollywood, Jessica Simpson's name was also bandied about as a replacement for DeGeneres.