Surf's Up For Scruffy Spencer Pratt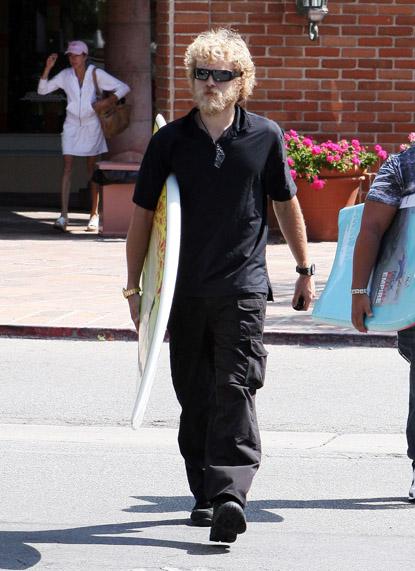 Spencer Pratt once again channeled his 'inner mountain man' as he went surfing in Malibu on Sunday, and RadarOnline.com has all the pictures for you.
Pratt, 26, - who claims to be estranged from wife Heidi Montag - continues to sport a bearded, scruffy look, a far mangier appearance than the clean-cut, blond bad boy we got used to seeing on The Hills.
Despite his oft-perceived arrogance, Pratt's not too high and mighty to mix it up with his Twitter followers, as he responded to criticism from one fan Sunday saying, "i am desperate and please feel bad for me. I am the victim of fame."
Article continues below advertisement