PHOTOS: Spencer Pratt Dresses As Old Man Trying To Sneak Into The Hills Finale Party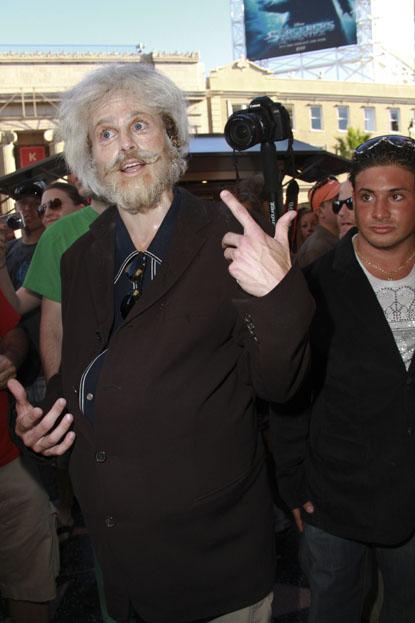 Either he thought it was a Halloween party, or it was just another publicity stunt from the blond bad boy of reality TV fame.
In any event, RadarOnline.com has learned that Spencer Pratt's attempt of dressing up like an old man to sneak into The Hills farewell party Tuesday at Hollywood's Hotel Roosevelt -- which he was not invited to -- did not work.
Pratt, 26, made the most of the snub, yukking it up with fans on the Hollywood Walk of Fame and posing for pictures in his attempt to steal the show.
Article continues below advertisement
Pratt kept his Twitter followers abuzz of his ideas, detailing his plans prior to the bash. Following the evening of shenanigans, he Tweeted that Tuesday's was the most "fun party ever."
As RadarOnline.com previously reported, Heidi Montag filed for legal separation from Pratt on June 8, although cynics (or smart people) can't help but wonder if it's yet another of their publicity stunts.