PHOTOS: Snooki Released From Jail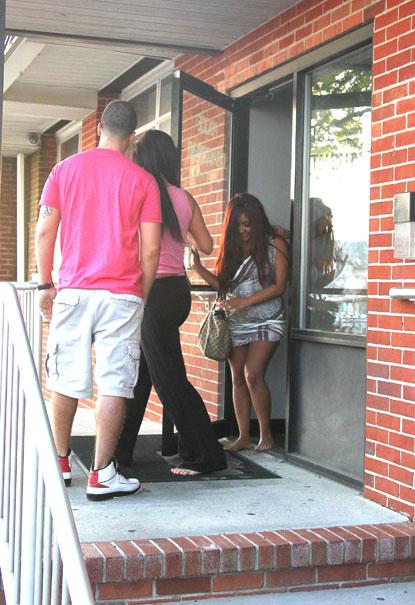 No overnight time in the clink for Snooki. The Jersey Shore star was released from police custody the same day she was arrested for disorderly conduct.
After her arrest, several of her castmembers flocked to the police department to lend their support. "On my way to free Snooki!" J-WOWW wrote on her Twitter page before showing up at the station with Vinny and newest castmember Deena.
Though multiple sources told RadarOnline.com that the reality star was drinking before her arrest, the police chief said the police are not planning on giving her a blood alcohol test because she was not driving at the time of her arrest.
Article continues below advertisement
"I think she needed this to draw attention to herself and keep up her fame level," her boyfriend Emilio Masella told RadarOnline.com. "She has more competition with the new girl.
"This is typical, I'm not surprised that she got arrested."