PHOTOS: Mel's Ex Oksana Grigorieva Beefs Up Security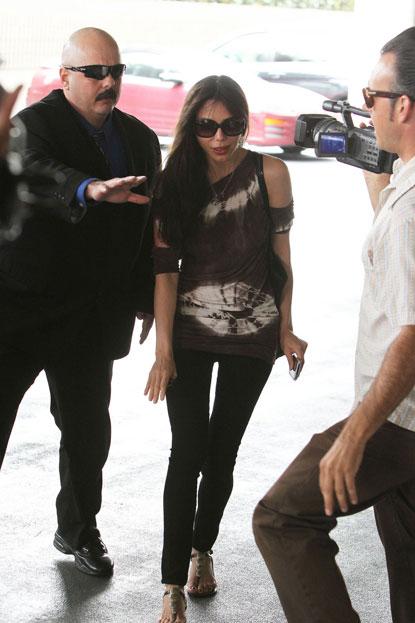 A terrified Oksana Grigorieva has hired private security guards to patrol outside her Sherman Oaks, Calif., home, RadarOnline.com has learned.
"The guards in the unmarked cars have only recently appeared at her house and show that she is serious about her security and protecting her daughter," a source told RadarOnline.com.
Listen To All The Mel Tapes Here
The guards, who are in unmarked cars, currently are stationed outside the house that Mel Gibson originally bought for Oksana in the upscale cul de sac neighborhood.
Article continues below advertisement
OFFICIAL PHOTOS: Authorities Examining Mark On Baby's Face
The new security detail has also escorted the Russian musician to meetings with lawyers as she ramps up her case against the multi-millionaire actor.
This latest move comes as more details of their volatile relationship come to light and while Gibson is being probed by the Los Angeles County Sheriff's Department on domestic violence charges.
RadarOnline.com revealed Thursday that the Braveheart star – who has an infant daughter Lucia with the Oksana – hurled a chair through a glass door in another fit of temper. Oksana has two witnesses to the immediate aftermath of the event – her mother and one of Mel's sons. Both were in the house when the incident happened in December 2009.