PHOTOS: Kendra Tells How Drugs Sent Her To The Pysch Ward In New Book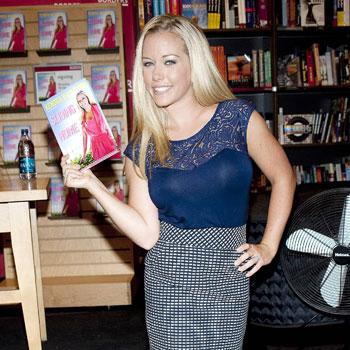 It was a pleasure medicine chest of drugs that took over a young Kendra Wilkinson's life -- cocaine, pot, acid, crystal meth, alcohol and "whatever pills I could get my hands on" to keep her "mind in a haze."
Kendra has exposed her drug battle in her new tell-all book Sliding Into Home, all of which led to cutting herself, suicide attempts and a stay in a mental institution, RadarOnline.com has learned.
Article continues below advertisement
"I was f**ked up all the time and when I was coming down (off drugs) I got very depressed and angry," she wrote in the tell-all, out now.
"They allowed me not to think, because when I had time to think bad things happened."
Those bad things meant creating physical pain by cutting herself.
Wrote Kendra, "One day it was boy trouble, another day I felt like I wanted to run away but had nowhere to go.
"I either felt like no one was looking out for me or that I had no one to turn to.
"I was alone and I was miserable. I'd take scissors and jab them into my arm, slicing until a stream of blood ran down to my hand. With tears running down my face, I cut until I couldn't cut anymore."
It led to a suicide attempt at age 15.
"One day I went through the medicine cabinet and took everything I could find. I put pill after pill in my mouth, but it wasn't enough," she admitted.
Kendra promised her mom she would stop the cutting, but couldn't.
Article continues below advertisement
The destruction landed her in Mesa Vista Hospital, a psychiatric ward in San Diego.
"I felt like a crazy person the entire time," she wrote in her expose.
"While I was there I got into a fight and they put me in one of those white rooms with rubber walls.
"I was losing my mind. After that I was moved to another room, also with no windows. For two weeks I didn't see sunlight."
In complete desperation, she even turned to non-drugs to medicate.
"Nothing can describe my pain during that time more than the fact that I tried to overdose on toothpaste," she said.
"That's as low as it gets."
Readers seeking support and information about suicide prevention can contact the National Suicide Prevention Lifeline on 1-800-273-TALK (8255).