Peel Kit For New Skin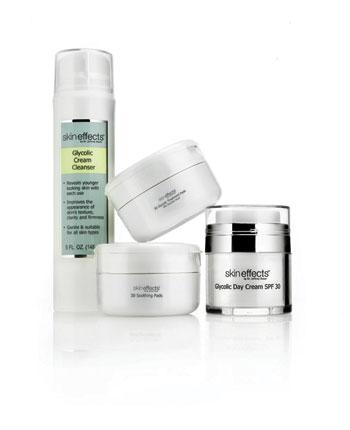 Many of us visit a dermatologist for a glycolic skin peel. It can be a tad painful, and the peeling is extreme but it's all worth it when the new skin is revealed. But for an easier, less expensive and less painful method, we like the Dr Dover Glycolic Peel kit. (Dr. Jeffrey Dover is a Boston dermatologist with over 30 dermatology textbooks to his name.)
His "Skin Effects Glycolic Peel Kit" contain 30 glycolic treatment pads & 30 soothing pads and sell for... wait for it... $24.99 at CVS. The first pad acts to distribute the active Glycolic ingredient evenly all over the skins, while the second pad soothes and moistures with natural botanical extracts. Always remember to be extra careful with the sunscreen the next day, since you've basically removed your top layer of (dead) skin!
Article continues below advertisement
In just a matter of days we noticed smoother skin, with a healthy glow. After a month, we were thrilled to see our fine lines diminish and thought we looked younger. By exfoliating the top layer of skin, a refreshed, softer looking epidermis is revealed.
It's fast and easy to add to your skin regime, and keep a healthy, more radiant complexion.