No Reality Show For Bristol & Levi -- Yet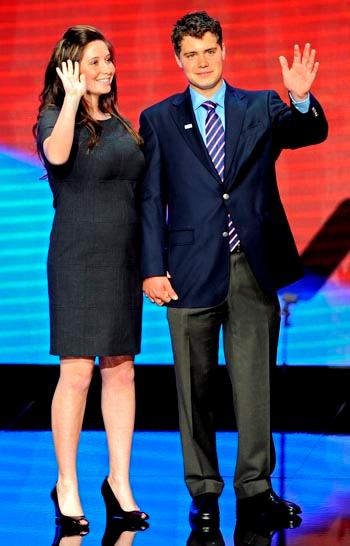 Contrary to reports suggesting Bristol Palin and Levi Johnston are shopping a new reality show, the re-engaged couple have yet to ink a deal, RadarOnline.com has confirmed exclusively.
The Palin's family attorney, Thomas Van Flein, told RadarOnline.com that as of Monday, there is no reality show in the works.
"While several networks have pitched different concepts, Bristol and Levi have not signed any deal for a reality show about their relationship," Van Flein told RadarOnline.com.
Article continues below advertisement
A Palin family friend told RadarOnline.com, "Sarah and Todd are not supportive of this. I think we can all read between the lines here. In their mind, Levi has spent the last year and a half trying to hurt Bristol and the family. The Palins recognize Bristol's decision to take Levi back as the ultimate act of forgiveness, but they themselves are not ready to practice it. They remember the harsh words and the hurtful actions of just a few months ago. It's going to take time for them to accept Levi—if it even happens at all."