New Music Tuesday!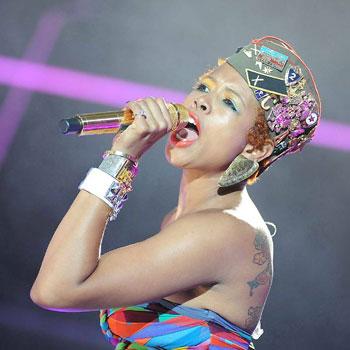 Fresh off her public divorce from rapper Nas, R&B songstress Kelis had a lot of emotion to channel into her latest effort, Flesh Tone. "There wasn't any kind of master plan," Kelis said about the album recently. "I was writing to tracks that I loved and I was writing lyrics that just naturally came to me." The album features telling song titles, such as Emancipate, Brave and 4th of July (Fireworks), and the work of producers David Guetta, will.i.am, Free School, Boys Noize, Burnz, DJ Ammo and Benny Benassi. The first single is Acapella...
Article continues below advertisement
Bret Michaels has had a busy year, and his latest project is Custom Built, which includes a cover of Sublime's What I Got and an appearance by Miley Cyrus...
Pint-sized Australian diva Kylie Minogue is back with her eleventh studio album, Aphrodite, and the first single entitled is All The Lovers...
Euphoria is Enrique Iglesias's first album to include songs in both English and Spanish, and includes guest appearances by Lionel Richie, Usher, Akon and Pitbull. The album's first single is I Like It...
Outkast's Big Boi releases a solo album called Sir Luscious Leftfoot... Son of Chico Dusty that features cameos by Jamie Foxx, George Clinton, Too $hort and Janelle Monáe. The first single is Shutterbug...
Former lead singer of Live, Ed Kowalczyk, releases his first solo album, Alive, which features guest vocals by Chris Daughtry...
Old 97's have a new EP of covers entitled Mimeograph...