Naomi Campbell Subpoenaed To Testify In War Crimes Trial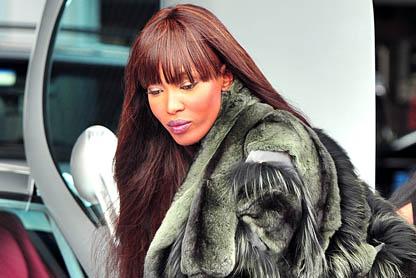 Nineties supermodel Naomi Campbell was subpoenaed by judges in Amsterdam Thursday to testify in the trial of ex-Liberian President Charles Taylor, who is charged with 11 counts of war crimes and crimes against humanity.
Campbell, according to prosecutors, received an uncut diamond from Taylor -- referred to in the media as a "blood diamond" -- at a 1997 South Africa party hosted by the country's former leader, Nelson Mandela.
Article continues below advertisement
Taylor has denied ever possessing the diamonds, and Campbell has "material evidence" that would refute that, prosecutors said. Campbell has been summoned to testify previously, but has yet to take the stand in the case.
PHOTO: Naomi Campbell NY Post Headline: Driving Miss Crazy
Taylor is accused of illegally selling diamonds to pay for a civil war in nearby Sierra Leone for a ten-year span from 1992 to 2001; prosecutors requested the Netherlands court re-examine the case upon learning Taylor allegedly gave some away as gifts.
Actress Mia Farrow has also been summoned to testify in the case, as well.