Michael Jackson's Attorney Not Defending Van Der Sloot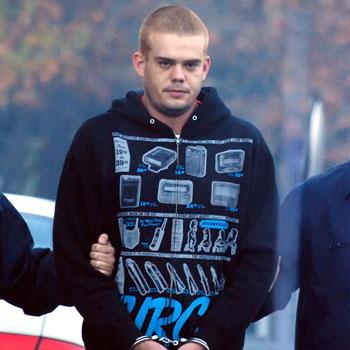 Michael Jackson's famed lawyer Joe Tacopina is NOT representing Joran van der Sloot once again, RadarOnline.com has learned.
Reports had surfaced that Tacopina - who represented van de Sloot in the Natalee Holloway disappearance case - was now part of his legal team challenging his murder charge of Peruvian student Stephany Flores Ramirez.
But a spokesperson for the New York-based attorney told RadarOnline.com: "Joe Tacopina is not back on the Joran van der Sloot case - in fact he was never on it."
Article continues below advertisement
Van der Sloot is reportedly still being represented by Peruvian lawyer Maximo Altez. His Peruvian attorney is claiming that the Dutchman's original lawyer was unqualified for the job.
"We have searched the name of Luz Romero Chinchay in the list of public defenders provided by the Ministry of Justice and her name was not on the list," Altez told the Associated Press. "We do not know why the police called this lawyer. We want to know who paid for her because my client did not."
As in the U.S., Peruvian law requires that a criminal suspect be provided with a public defender if he can not afford his own lawyer. The public defenders work for the Ministry of Justice.
Working on behalf of van der Sloot, Altez filed suit against Chinchay Friday, alleging abuse of authority and conspiracy to commit a crime.
He is also suing Col. Miguel Canila, the homicide squad chief who led the interrogation resulting in van der Sloot's confession.
MORE ON:
Joran Van der Sloot
Article continues below advertisement
Colorful New York-based lawyer, Tacopina is no stranger to working on cases abroad. He became famous in Italy through the Parmalat affair - a mega-fraud case involving a dairy consortium, and through the proposed takeover (eventually abandoned) of Bologna Football Club by an American consortium.
In 2005, he succeeded as part of the legal team which got Michael Jackson acquitted of child abuse.
In the case of the missing Alabama teenager Natalee Holloway, he defended the interests of Joran van der Sloot in Aruba.
Van der Sloot remains a suspect in the Holloway case too - if found guilty of the Ramirez murder, he faces 15 to 35 years in prison.