Metalcore And Fat Joe: New Music Releases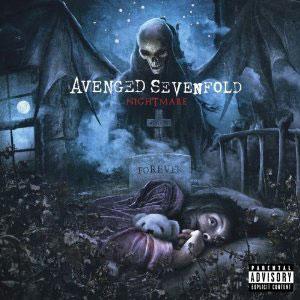 California metalcore band Avenged Sevenfold's fifth studio album, Nightmare, is the first since the passing of drummer Jimmy "The Rev" Sullivan on December 28, 2009 from an accidental overdose at the age of 28. Manager Larry Jacobson said, "Fans around the world revel in the musical legacy he left them" of Sullivan, who reportedly wrote a lot of the music on the album. Dream Theater drummer Mike Portnoy performs on Nightmare, which was produced by Mike Elizondo.….
Article continues below advertisement
The Liverpudlian lads in The Coral release Butterfly House…..
Fat Joe offers up The Dark Side, which features the production of lots of big-name producers, including R. Kelly, The Clipse, Cam'ron, Lil Wayne and Too $hort…..
Dru Hill's InDRUpendence Day features the single "Love M.D."….
Priase & Blame is the latest effort by Tom Jones and features covers by the likes of Bob Dylan, John Lee Hooker and The Staple Singers. It was produced by Ethan Johns…
Midnight Juggernauts have a new album entitled The Crystal Axis….
The new solo album by Mark Olson of The Jayhawks is called Many Colored Kite…..
An Airplane Carried Me To Bed is the first offering from Sky Sailing, a side project of Owl City……
Slum Village releases Villa Manifesto, which features guests like Alicia Keys and Erykah Badu….
Translation RPM is the new album by Incognito and includes a guest appearance by Chaka Khan…..
Loudon Wainwright III releases 10 Songs for the New Depression…
Step Up 3D's soundtrack features songs by Flo Rida and Trey Songz….
Miniature Tigers offer up F O R T R E S S. The first single is "Gold Skull"….
Formalities is the new album by The Spill Canvas….
American Idol Season 8 finalist Michael Sarver releases his self-titled debut, which features the single "Ferris Wheel"….
Comedian Rob Schneider has a comedy album called Registered Offender…..