Lots Of Love: 16 Inches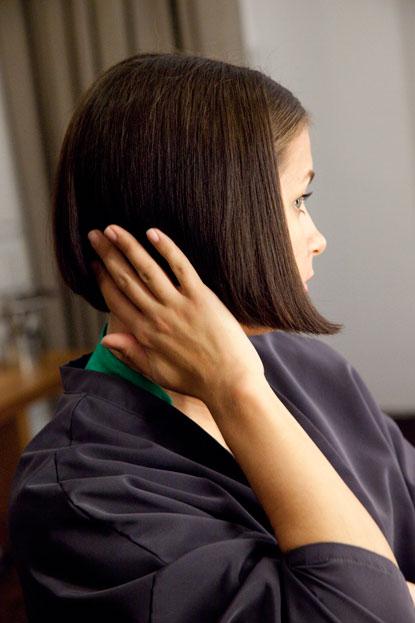 Here's a story you can't help but love. Nexxus Salon Hair partnered with the Locks of Love charity for an online makeover contest encouraging women to tell us why they wanted to donate their hair to the charity. The winner, a Brandi Landry, submitted an inspiring story that captured the hearts of the Nexxus Facebook community.
As the contest winner, Brandi recently traveled from Louisiana to New York City for a hair cut and styling session with celebrity stylist and Nexxus Creative Director Kevin Mancuso.
Article continues below advertisement
For women interested in donating their own hair to this worthy charity, we've included some brief guidelines below or visit the Locks of Love tab on the Nexxus Facebook.
Locks of Love Donation Guidelines:
* Hair must be secured in a ponytail or braid before it is cut; and the cut must be made above the hair elastic.
* Hair must be at least 10 inches from the elastic to the tip.
* Hair must be clean and completely dry before it is mailed.
* A ponytail should be placed in a plastic bag and then into a padded envelope.
* Include the official hair donation form – available at www.LocksofLove.org – to be acknowledged for the donation.
* All hair donations must be mailed to Locks of Love at: 234 Southern Blvd., West Palm Beach, FL 33405-2701