Lindsay Lohan's New Lawyer Admits She Has A "Disease" and Will Go To Jail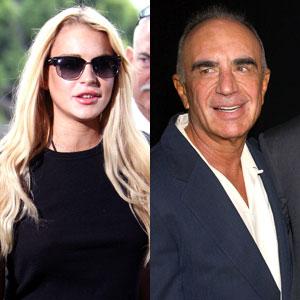 Lindsay Lohan's new attorney Robert Shapiro made an official announcement on Friday that he was taking her case on and touched on the actress' ongoing substance abuse issues and looming jail time.
"I have agreed to represent Ms. Lohan on the condition that she complies with all of the terms of her probation, including a requirement of jail time that was imposed by Judge Marsha Revel," Shapiro said in a statement.
Article continues below advertisement
"Ms. Lohan is suffering from a disease that I am all too familiar with. Hopefully, I can be of assistance to Ms. Lohan and Judge Revel in implementing a treatment approach recommended by medical professionals for Ms. Lohan's long term recovery and sobriety."
Shapiro lost his son Brent to substance abuse, leading him to found the sober living home Pickford Lofts in West Hollywood, California.
Lindsay recently checked into Pickford Lots on Wednesday. On its website it is described as a facility which "strives to offer a safe haven so that those in all stages of recovery can develop skills that will aid them in their journey of sobriety."