Lindsay Lohan's Attorney Quits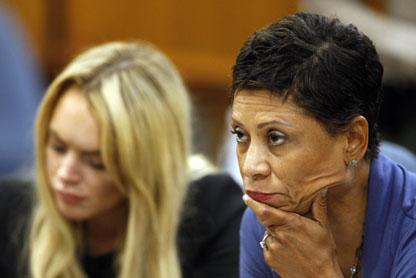 Lindsay Lohan is experiencing another shake-up. Just two days after the actress' tearful appearance in court, her lawyer Shawn Chapman Holley has quit.
On Tuesday, Holley pleaded with the court saying Lindsay, "has done far more than she has not done." Lindsay added: "I did everything I was told to do. I thought I was being compliant."
Still, she was sentenced to ninety days in jail which is scheduled to begin on July 20.
MORE ON:
Shawn Chapman Holley
Article continues below advertisement
"Ms. Lohan and I are extremely disappointed in the sentence handed down by Judge Revel. We believe that the penalty is far harsher than what others would have received under similar circumstances," Holley said at the time. "Ms. Lohan is prepared to serve her jail time and to comply with the Court's orders."
Attorney Tiffany Feder-Cohen is rumored to be Holley's replacement. She did not immediately return calls for comment. "They are in the process of hiring a new attorney," the Lohan family's New York attorney Stephanie Ovadia. "Shawn is no longer with us, but no new attorney has been hired as of now."