Levi Johnston Apologizes To Sarah Palin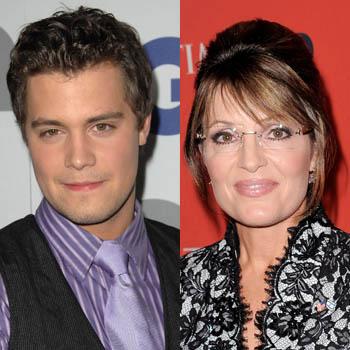 It's kiss and make-up for Playgirl centerfold Levi Johnston and one-time Republican Vice Presidential candidate Sarah Palin.
As RadarOnline.com first reported Levi and his baby mama Bristol Palin settled their differences saying " Nothing is more important to me or Bristol than our son Tripp. We are taking active steps to work cooperatively in raising him, and in sharing the joys--and challenges--of parenthood."
Article continues below advertisement
Levi and Sarah have been in a war of words. He said Sarah talked about "divorce often." She ripped him for "selling his body."
EXCLUSIVE VIDEO: Levi Headed For Hollywood
Bristol recently made her acting debut on ABC Family's The Secret Life of the American Teenager. She released this statement to RadarOnline.com "Levi and me are co-parents of Tripp and we are actively working on being good parents together."