Letterman Extortionist Gets Emmy Nomination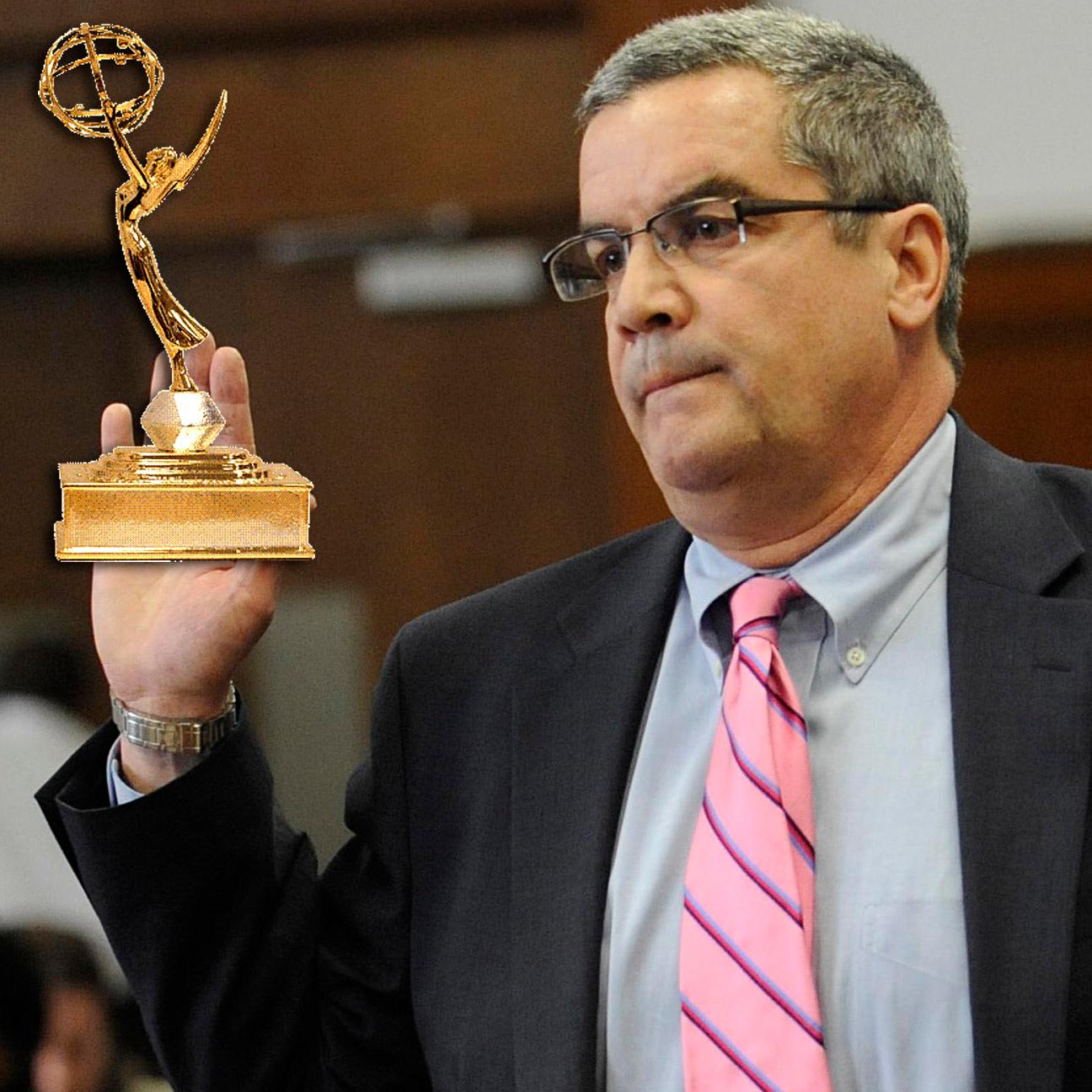 And the Emmy for Best Blackmailer goes to...
Robert "Joe" Halderman - the former CBS News producer who pleaded guilty last March to trying to extort two million dollars from David Letterman - has been nominated for an Emmy Award for Best Continuing Coverage of a Story by a Newsmagazine for a 48 Hours story last spring called 'American Girl, Italian Nightmare'.
Slap To Leno; The Tonight Show With Conan O'Brien Gets Emmy Nod
Article continues below advertisement
Halderman was one of four producers nominated for the story which followed the case of Amanda Knox, the foreign exchange student from Washington state convicted in December of murdering her roommate in Italy.
Accused Letterman Blackmailer Saw Dave Kiss His Girlfriend
The story was the last one Halderman produced for CBS News before he was arrested for threatening to reveal Letterman's office affairs unless the late night host paid him off.
Word of his Emmy nod came Thursday when the News and Documentary Emmy Award nominations were announced.
Glee Scores 19 Emmy Nominations, Including Best Actress, Actor & Comedy Show
Halderman is currently serving a six months behind bars.
Ironically, while Halderman is up for an Emmy, the target of his blackmail scheme , Letterman, was passed over for an Emmy nomination for the first time since his late night talk show debuted in 1994.