Kim Kardashian Tells Ryan Seacrest, "I'm Single!"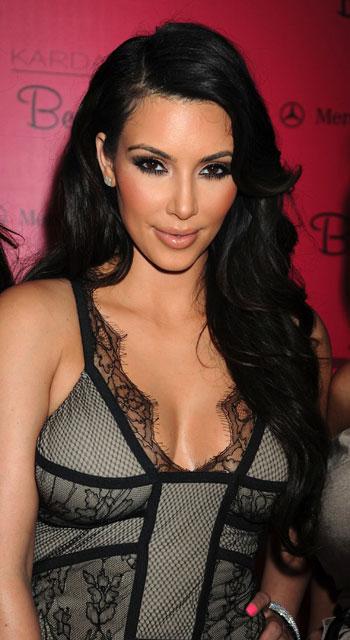 Just a day after being spotted frolicking in the ocean with new flame and pro football player, Miles Austin, in Cabo, Mexico, Kim Kardashian claimed she is still enjoying the single life!
"I'm single and having a good time. I am living my life and there's nothing I want to tell you," Kardashian told Ryan Seacrest during an interview on his Los Angeles KISS FM morning show on Thursday.
When asked by Seacrest about "breaking news about a Dallas Cowboy," the reality star played dumb. "Dallas Cowboy? I have no idea what you're talking about."
Article continues below advertisement
"I'm meeting some really amazing people and just trying to live my life, and I am definitely a lot more private than I was before."
RadarOnline.com reported that Kim and Miles were getting serious after she introduced him to her famous family over July 4th weekend at a belated birthday bash for sister Khloe in New York City.
Kim Kardashian Getting Serious With Miles Austin
But during the radio interview, Kardashian was keener to talk about her ex-boyfriend than her current one.
In response to whether former fiancé – and current New Orleans Saints football player - Reggie Bush should give up his 2005 Heisman Trophy following an athletic recruitment scandal at USC, Kim replied with sympathy.
"I don't think he should give his award back, I think he earned it and he deserved it. I do feel bad for him, I'm sure that he's going though a really hard time," she said with heart-felt emotion.
MORE ON:
Keeping Up With the Kardashians
Article continues below advertisement
"And knowing the type of person he is, I'm sure he would do everything in his power to make it up to the school, I know he does love USC. And he'll want to make it up the kids who are there now who aren't eligible to make it to championships."
While she was non-committal about her relationship status, Kim, 29, was happy to respond to rumors that she was ready to have a baby (sparked by Sunday's upcoming episode of Keeping Up With The Kardashians, where she says she always thought she'd be a mom by age 30).
"Let's just say that Mason is the best birth control ever, I am definitely happy to wait a few years," she laughed, referring to her seven-month-old nephew.