Jaycee Dugard Receives $20 Million From California In Settlement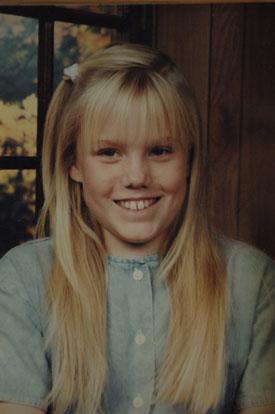 Kidnapping survivor Jaycee Dugard will receive a $20 million settlement from the state of California following a claim she filed against the state's Department of Corrections for the "psychological, physical and emotional injury" she suffered as a result of their "lapses" in dealing with her accused kidnapper, Phillip Garrido.
As RadarOnline.com previously reported, Dugard allegedly was kidnapped at age 11 by Phillip Garrido and his wife Nancy as she waited at a bus stop in South Lake Tahoe, Calif., in 1991. The alleged sexual abuse by Garrido began almost immediately, and she subsequently gave birth to her daughters, now 12 and 15, in the backyard prison Garrido constructed.
Article continues below advertisement
Read Jaycee Lee Dugard's Own Words From Captivity
Jaycee Dugard Wants No Contact With Alleged Bio Dad - 'DNA does not make a family!'
The 30-year-old Dugard said in the February claim that if not for the state department's lax monitoring of Garrido- who was on parole for ten years of Dugard's time in his control- she would have been discovered sooner. In 1972, Garrido was arrested and charged with sexually assaulting a 14-year old girl (the case did not go to trial since the victim refused to testify). In 1976, he kidnapped and sexually assaulted Katherine Callaway. Catherine Murphy, his former wife, has also said that Garrido was abusive, alleging he kidnapped her when she tried to end their relationship.