Exclusive
EXCLUSIVE: Vienna's Ex: 'I Want To Punch You in The F**king Face' -- Read His Shocking Texts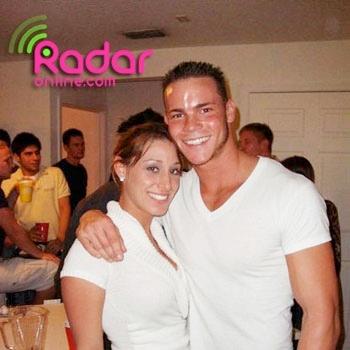 Two million Americans watched as an irate Jake Pavelka, also known as The Bachelor, faced off against his ex-fiance Vienna Girardi in their now infamous TV reunion at the mansion. RadarOnline.com has obtained revealing text messages from yet another ex who's even more furious than the Bachelor himself.
In fact, Brian Lee Smith tells Vienna that he wants to punch her in the face in an explosive text message obtained exclusively by RadarOnline.com!
Article continues below advertisement
"Upset is not the word. I want to punch you in the face and whatever I say... deny... it's cool I have proof on everything! I'm not dumb I won't say anything I can't back up," Smith, who is Vienna's ex, wrote her in a text on Tuesday after she denied details of their ongoing relationship.
EXCLUSIVE: Read The Explosive Text Messages Between Vienna & Her Ex
Brian and Vienna had been dating on and off for four years in their hometown of Orlando, FL and were even living together just one week before she flew to L.A. to film The Bachelor. Vienna claimed she would return to Brian after her stint on the ABC show, but instead the newly-minted reality TV star fell in love, got engaged and stayed to L.A. to begin a new life. This was news to Brian, who had been in contact with Vienna throughout her engagement and rekindled their physical relationship just 10 days prior to her break-up with Jake, RadarOnline.com exclusively reported Tuesday.
But according to a source, Vienna has a different take on the rocky romance.
"My ex is just pissed because he thought when Jake and I broke up it meant him and I would get back together and when he realized that wasn't going to happen he got angry," Vienna told a source. "This is why I had him arrested before I left for the show. He is obsessed and violent."
On Tuesday, RadarOnline.com first broke the story of their torrid affair, and this set off a flood of explosive text messages between Vienna and her ex.
Article continues below advertisement
Here are some excerpts:
Brian: "It's your turn to once get alittle of the pain I feel if I will nit lie or make up anything all truth oh btw I'll be comin to la soon...for the record u told me I could if u hurt me again (in those fake emails) lol"
Vienna: "Please stop! Look I get that your upset but this isn't the way to get me back."
Brian: "Upset is not the word I want to punch you in the face and whatever I say deny it's cool I have proof on everything! I'm not dumb I won't say anything I can't back up...Just to show I'm a better person than u I sold u out for free!!!!!! I would not except one penny...f**k u Vienna hope ur happy now it's your turn look like a f**king idot."
Vienna: "I'm sorry. I understand that your angry. But I thought you were my friend. You said you would always be there for me and as long as I was happy that was all that mattered. I'm sorry you feel you must hurt me in order to make your pain go away."
Brian: "That right there what I'm talking about ur so f**king good with words and emotions!...U have no real friends I know that cause u shit on everyone...I don't need any pittu u wanna know what realy makes me mad I wasted yearrrrrsss of my life with u!"
Article continues below advertisement
Vienna: "I have real friends and they are still by myside, I thought you were one of them...Thank you !...Thank you for feeling that you wasted years with me. You have a gf and have had a gf tis entire time."
Brian: "Act like that bothered u then or now! Don't f**kin play stupid...Deny it I'll make u look even dummer I swear to God u admit it right now I'll drop it and Never speak to. U again."
Vienna: "Admit what?"
Brian: "Ok nevermind! Later...I hope u get your f**kin carma u b**ch"
Vienna: "Karma is with a K"
Brian: "Ha we will see who is laughing...The evidence I have not really legal but I don't f**king care...U will probly sue me see u in court"
Vienna: "Please dnt contact me or text me bc everything with you is all about $$ and getting even. I wish you find happiness oneday."
Regardless of the mudslinging, Brian claims Vienna broke his heart.
"She got money, a little bit of a career, things started going her way, and she stopped calling me," he told RadarOnline.com.