EXCLUSIVE VIDEO: Sheryl Crow On Making Her New Album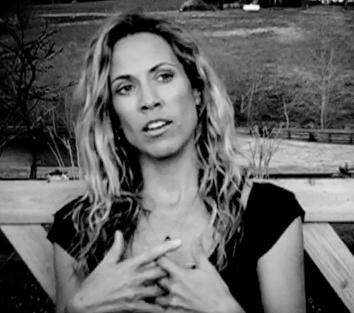 Sheryl Crow's new album 100 Miles From Memphis hit stores on Tuesday and RadarOnline.com has an exclusive clip from her upcoming song 'Long Road Home,' from what is sure to be another smash hit album.
The exclusive footage gives fans a sneak peak inside the country star's recording studio while she records the heartfelt song, as breath-taking black and white images flash up of her country roots.
Crow introduces the clip by explaining that her new record is about getting in touch with emotions, and she hopes "maybe it will resonate with people."
Article continues below advertisement
The Grammy winner explained exclusively to RadarOnline.com that the title of her seventh album has great personal importance to her.
"I grew up in a small town 100 miles from Memphis, and that informed not only my musical taste, but how I look at life," said the 48-year-old single mom.
"The drive to Memphis is all farmland, and everyone is community-oriented, God-fearing people, connected to the earth. The music that came out of that part of the world is the biggest inspiration for what I do and why I do it."
Crow's latest compilation of soon-to-be classic tracks is influenced by musical greats such as Al Green, Sly and the Family Stone and Stevie Wonder.
Her new single, 'Summer Day,' is reminiscent of her legendary 1996 hit, 'If It Makes You Happy.'
"I wanted to experiment with writing something simple and positive," she explained. "The feeling of a great, solid love - not just a new love, but something everlasting."