EXCLUSIVE: Tan Tax Won't Burn Pauly D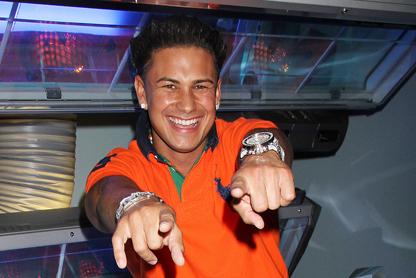 Starting July 1, the ten percent federal indoor tanning tax goes into effect but that isn't stopping one famous bronzed face from slowing down his glow action.
MTV Jersey Shore star DJ Pauly D is going ahead with the auction of his tanning bed despite the tan tax and increased efforts to continue educating the public on the risks of indoor tanning.
"A hundred percent of the proceeds from the sale of the tanning bed will go to St. Jude Children's Research Hospital," Pauly D's agent Sal Bonaventura explained to RadarOnline.com. "He's such a great guy and hopes this will raise a lot of money for the kids."
Article continues below advertisement
The auction will begin on Monday, July 5, on eBay under CEG Talent and DJ Pauly D tanning. Bonaventura added that Pauly D "plans to deliver the check in person.
The American Academy of Dermatology Association (AAD) hopes the tax will encourage states to place more restrictions on indoor tanning.
In 2009, the International Agency for Research on Cancer, a division of the World Health Oragnization, deemed that indoor tanning was in the same risk category as tobacco smoke.