Exclusive
EXCLUSIVE PHOTOS: Jersey Shore's New Female Cast Member Revealed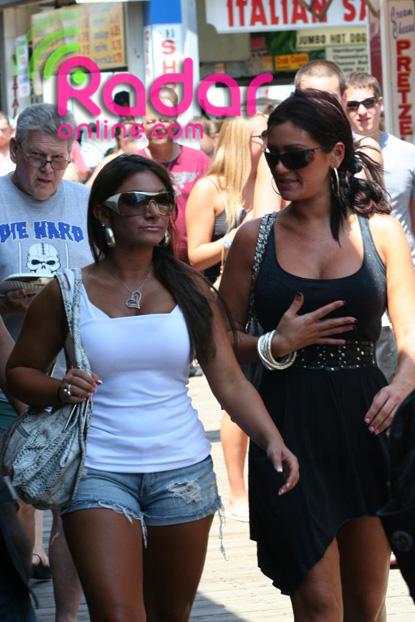 The third season of Jersey Shore has just started filming and RadarOnline.com has the first exclusive photos of the newest addition to their cast.
She calls herself Deena Nicole on her Facebook page (although her last name is not confirmed) and she fits right in with her hard-partying cast mates.
"All I need is beats, my broads, and booze... Let's drink to us," Deena posted on her Facebook page just days before she began filming with her new GTL buddies.
Article continues below advertisement
As RadarOnline.com reported exclusively, Deena is a friend of Snooki's.
"The new girl hung out with Snooki and J-Woww most of the day," a source who saw them filming in New Jersey on Saturday said. "She seemed shy at first."
Well, she wasn't TOO shy because she was seen drinking a beer bong with her new pals later in the day! And the things she loves, according to her Facebook page, incude dancing, music and techno house music.
The photos show Deena wearing a white tank top, cut-off denim shorts and sometimes sporting a white cowboy hat.
"I got the feeling she wasn't used to all the attention yet, but she warmed up as the day progressed," the source told RadarOnline.com.
"She was really touchy with Snookie.. All the girls hung out all day except for Sammi…she stuck with the boys."