Exclusive
EXCLUSIVE: Palin Feud Explodes: Levi Johnston Won't Let Sister See His Baby, She Charges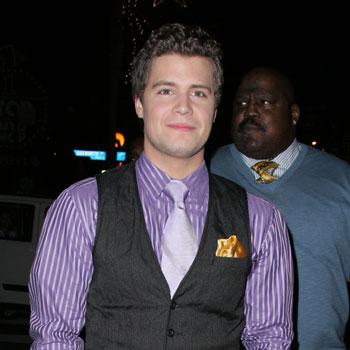 A Palin family feud has exploded and now all of it has become public -- and RadarOnline.com has the details.
Levi Johnston has told his sister Mercede Johnston that she can no longer see him or his son Tripp unless she takes down her recently started blog.
EXCLUSIVE: Bristol Palin & Levi Johnston Relationship Thaws
Mercede angered the Palins when she charged that Bristol Palin and Levi were trying to have a baby when they conceived Tripp.
Article continues below advertisement
Levi recently publicly apologized to former vice presidential candidate Sarah and her husband Todd – and that apology has riled Mercede, who believes Bristol is controlling her brother.
"I will not allow myself to be controlled by Bristol Palin like my brother is!" Mercede writes in a new entry on her blog, calling her brother a "puppet."
"Even if I take my blog down and keep my mouth shut Bristol will not allow Levi and Tripp to be a part of my life. She will always have some excuse."
Mercede writes that during her July 4th holiday she got a message that Levi was cutting her out of his life unless she discontinued her blog.
"I wish Levi could be the man I know he is and have a mind of his own and finally stand his ground, but I guess he is blinded by love," Mercede writes, confirming that Tripp and Bristol are back together.
"How is it fair that I can't speak my mind on a blog without Levi threatening to never speak to me again, but Bristol can go on Facebook daily and call me nasty names with no repercussions at all?"
Article continues below advertisement
Mercede makes it clear that she still loves Levi and Tripp, and believes they will be back in her life one day. But when the subject is Bristol, love is not the emotion that Mercede expresses.
EXCLUSIVE VIDEO INTERVIEW: Sarah Resigned To Marital Troubles, Says Levi
"You should know that I don't respond well to threats," Mercedes writes, addressing Bristol.
Then she takes aim at her brother: "As for this new People magazine article where my brother "Apologizes to the Palins" I am extremely disappointed in him. Not only is he being controlled like a puppet, but saying that all of his (previous) comments and stories were lies is absurd!