EXCLUSIVE: Lady Gaga -- Sex Picture Is Not Me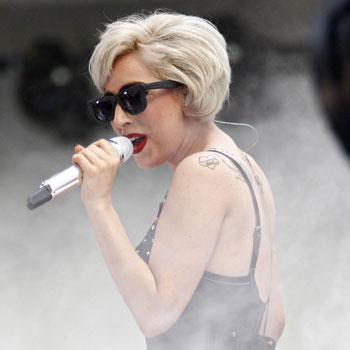 "A nude photograph of what is allegedly Lady Gaga engaging in sexual intercourse with a male partner has been circulating online but RadarOnline.com has learned exclusively it is not the Bad Romance singer."
"This is NOT Lady Gaga," RadarOnline.com was told on Thursday afternoon by Amanda Silverman, the singer's publicist.
Lady Gaga has been known to wear some pretty wacky outfits, even prancing around in her underwear and bra at times, but her camp swears the nude photo is not her.
Article continues below advertisement
Celebrities such as Paris Hilton, Kim Kardashian, Chelsea Handler and Carmen Electra have all fallen privy to a sex tape or sex photo being leaked to the public, but it looks as if Lady Gaga is safe for now.