Exclusive
EXCLUSIVE: Jersey Shore's Angelina Dropped By Publicist Over Partying And Money Disputes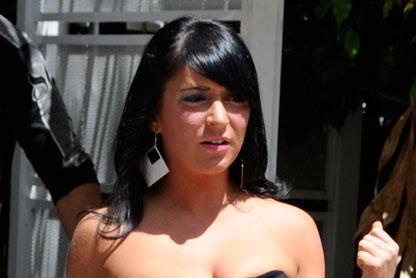 MTV Jersey Shore's Angelina Pivarnick has been dropped by her publicist Sibrena Stowe, RadarOnline.com has learned exclusively.
"She parties all the time, she says she has family problems, then bbms (blackberry messages) everyone that she is drunk at the Jersey Shore," Stowe of LaChic Media told RadarOnline.com.
"She owes me money! Angelina said to me 'why should I pay you for while I was filming' but MTV emailed everything to me. I handled all of MTV's emails while she was filming. She is not business savvy at all."
Article continues below advertisement
Pivarnick is not new to controversy. She left the first season of the show after only three episodes and returned for a short time during the show's second season in Miami. As RadarOnline.com was the first to report, the rest of the cast continued to be at odds with Angelina, causing her to leave the house.
EXCLUSIVE: Angelina No Longer Living With Jersey Shore Cast Mates