Exclusive
EXCLUSIVE: Jake Pavelka Holding Vienna's Cell Phone Number Hostage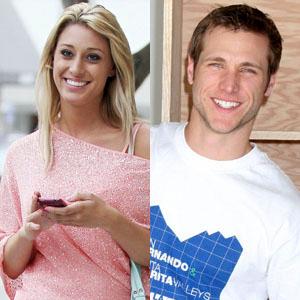 The icy relationship between reality television exes Jake Pavelka and Vienna Girardi is getting even chillier. RadarOnline.com has learned that the Bachelor star recently refused to give his ex-fiance control over the cell phone account he signed her up for – basically holding her phone number hostage!
"When Vienna and Jake moved to Los Angeles, Jake signed them up to get cell phones," a source explained.
Article continues below advertisement
"Since the breakup, Vienna has been trying to keep her phone number. She is independent and just wants her own phone and bills to come to her but he wouldn't release her number."
On Monday, Vienna called her wireless company, AT&T, in a final attempt to get control over the account. She was told that she needed Jake's permission.
AT&T then called Jake on Vienna's behalf and received a flat no.
"I am not willing to release this number to her. I would rather pay for it for the next two years than have her use it," Jake has said, according to the source.
In the end, Vienna ended up having to get a new number and wireless account and spent much of Monday night texting her friends her new number.