Exclusive
EXCLUSIVE INTERVIEW: Rachel Uchitel Collaborating With Michael Lohan And Kate Major On TV Project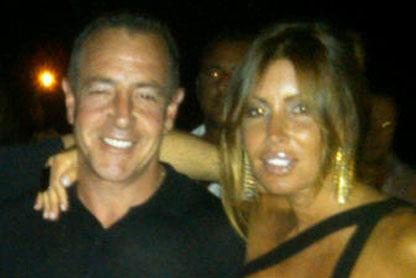 In what seems to be an unlikely pairing, former Tiger Woods' mistress Rachel Uchitel has befriended Michael Lohan's fiancée, Kate Major, who told RadarOnline.com that they are working together on a new TV show.
"Rachel is going to be helping us out with our TV show that we're working on for the month of August," Major explained to RadarOnline.com exclusively. "Rachel befriended me on Facebook because she is mutual friends with our manager David Weintraub.
Article continues below advertisement
"It's going to be a live interactive show set at our house in New York," Major continued. "There are four different charity events and all the proceeds will be going to charity."
Major also tells RadarOnline.com that there are several celebrities involved in the show including Lorenzo Lamas, Jeremy Jackson and Hailey Glassman.
Michael Lohan is currently in Los Angeles trying to get his daughter, Lindsay, into a rehab facility and keep her out of jail while Major is still in New York prepping for the television show.