Exclusive
EXCLUSIVE INTERVIEW: Oksana's Spokesperson Resigns, But Stands By Her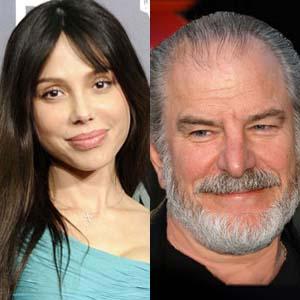 Article continues below advertisement
"The case was so all encompassing in terms of my time and the strict orders by the judge," Jaffe told RadarOnline.com, when asked to explain his sudden decision.
"I have other clients in serious crises who require my time.
"There was frustration from the client, who wanted to defend herself - and rightly so - but also had to follow the judges' orders, so I thought it best I simply resign."
After joining the case, Jaffe had been catapulted into the spotlight and was forced to defend Oksana against allegations she edited the explosive audio tapes in which Mel unleashes a verbal tirade and doctored photos of her damaged mouth, showing two broken teeth.
MORE ON:
Oksana Grigorieva
He labeled the reports "ridiculous".
Jaffe had also leapt to Oksana's defense against the claim that she engaged in attempted extortion.
"To specifically address the allegations, my client, Ms. Grigorieva, has repeatedly stated that there is no credible evidence whatsoever of extortion by her, and she stands steadfastly by that statement," Jaffe said, at the time.
Oksana is understood to be speaking with potential replacements for Jaffe, including Howard Bragman, who has been a vocal critic of the Braveheart star.
Bragman, who often preaches the gospel of "time plus distance and contrition equals forgiveness," has said Mel's career in Hollywood is over.
"I think Mel Gibson is not going to have a mainstream Hollywood career again," the high-profile publicist said recently.
"Let's not feel really bad for Mel Gibson... He's reportedly worth more than a billion dollars."