Exclusive
EXCLUSIVE INTERVIEW: Michael Lohan Calls Lindsay's Former Lawyer 'Morally Bankrupt'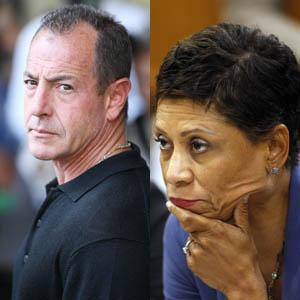 Michael Lohan is very happy that Lindsay's lawyer, Shawn Chapman Holley, has quit. In fact, he thinks it couldn't have happened sooner.
"I think it's great... I've been very unhappy with Shawn," Lohan told RadarOnline.com
"While I thought Shawn did a great job defending Lindsay in court ethically, she did a horrible job morally.
"I can't tell you how many times Shawn told me in person and over the phone that she thought Lindsay needed to be in rehab, and then she would turn around and say she had to do what Lindsay told her to do because she was her lawyer.
Article continues below advertisement
"To me, that crosses a moral boundary."
Michael continued his diatribe against the well-respected legal eagle, even blaming her for Lindsay's devastated reaction after hearing her sentence in court on Tuesday.
"I think we could all tell at the sentencing that Shawn had convinced Lindsay she wouldn't get any jail time," Michael said.
"I mean, Lindsay had booked a birthday party for later that night. It was obvious she was shocked."
In the meantime, Michael says his own attorney, Lisa Bloom, is offering her services to Lindsay.
VIDEO: Lindsay Lohan Cries As She Begs Judge For Forgiveness
"Lisa is making a public offer, asking both Dina and Lindsay to call her," Michael told RadarOnline.com. "And if they do, Lisa is promising to help get her the best lawyer she can."