Exclusive
EXCLUSIVE INTERVIEW: Lindsay Lohan's Mom: 'She Doesn't Even Have A Pillow In Jail'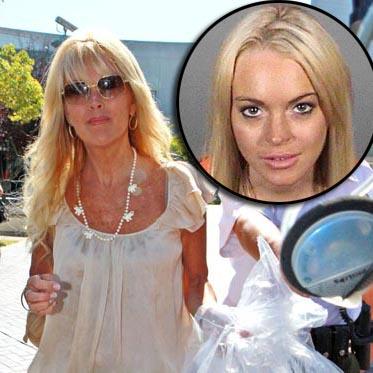 Lindsay Lohan is NOT getting special treatment in jail and her life behind bars has been anything but comfortable, her mom Dina told RadarOnline.com in an exclusive interview on Thursday.
Lindsay, 24, doesn't even have a pillow and talks to her mother and other visitors through a glass partition using a telephone, Dina revealed.
Some reports have claimed Lindsay has a cell phone but Dina says that's far from the truth.
Article continues below advertisement
"She doesn't have cell phone privileges, that's absurd. She doesn't even have a pillow to sleep on," Dina told RadarOnline.com exclusively.
"I talk to her through glass. There's a phone and we put her on speaker but I can't even hug my daughter.
"She's treated like a common criminal."
But the Mean Girls star has been treated well while locked up, according to her mom.
"I have to say that the people inside have been pretty cool to her…the guards and the inmates." Dina told RadarOnline.com
Lindsay has been at the Lynwood Correctional Center for nine days and is expected to be released any day. She will head straight to an inpatient rehab facility, most likely in Los Angeles.
Her mom is greatly relieved.
"We're all so happy that this is finally coming to a close," Dina told RadarOnline.com. "When this first happened, we were all hysterical messes.
"But I'm so proud of Lindsay, she's been so strong and positive, even under what I consider to be a extremely harsh punishment."
Dina and Lindsay's younger sister Ali were on their way to visit the actress on Thursday afternoon.