EXCLUSIVE: Hailey Glassman To Sue Jon Gosselin's Former Lawyer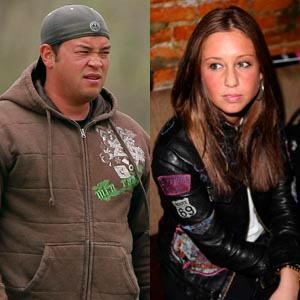 Hailey Glassman is filing a lawsuit against Jon Gosselin's former attorney, Mark Heller, RadarOnline.com has learned exclusively.
Glassman told RadarOnline.com that she plans to take Heller to court after she says he publicly defamed her during the investigation into Jon's apartment break-in in Manhattan last December.
"He defamed me," Glassman told RadarOnline.com exclusively. "He went after me full force... he made a statement to every media outlet saying I was going to jail for four years. Not only was I never arrested, I was never charged and later dropped as a person of interest."
Article continues below advertisement
As RadarOnline.com previously reported, the former Jon & Kate Plus 8 star discovered his New York apartment ransacked after spending Christmas in Pennsylvania with his eight children.
EXCLUSIVE: Hailey Laughs At Jon's New Tattoo
At the time, Hailey was investigated as a person of interest in the burglary, despite her adamant denial that she had anything to do with it.
A source inside the NYPD told RadarOnline.com that based upon their evidence, police believed Gosselin in fact staged the break-in as a publicity stunt, and consequently no one was ever charged.
MORE ON:
Jon and Kate Plus 8
Despite this, Heller gave a statement to the press not only naming Hailey as the culprit, but also publicly vowing to make sure she went to jail.
"Hailey Glassman is going to jail. It's as simple as that," Heller told RadarOnline.com following news of the break-in in December. "She is looking at felony charges in my opinion. She is looking at four years. And if she is convicted she is definitely doing jail time."