Exclusive
EXCLUSIVE: DA In Lindsay Lohan Case Wants Alcohol Program To Turn Over Records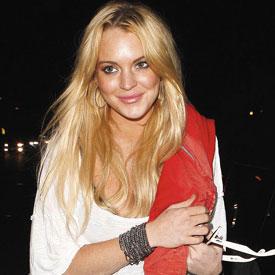 The District Attorney prosecuting Lindsay Lohan will ask a judge in Los Angeles Tuesday morning to force the court-ordered alcohol program overseeing the troubled actress' rehabilitation to turn over its records immediately, RadarOnline.com has exclusively learned.
Danette Meyers, the deputy district attorney, served the Right On Program with subpoenas last month.
But she revealed to RadarOnline.com exclusively that the "alcohol education program has failed to provide... records about her attendance, meetings, and progress reports.
Article continues below advertisement
"The state-authorized program is citing HIPPA and Title IX as to reasons for not turning over the documents -- I have never had this happen with an alcohol education program involving anyone," Meyers told RadarOnline.com exclusively. "This is a state-authorized program, and these are routine and common requests.
"The alcohol education program is coming to court this morning with their own lawyers to object to the subpoena I served them with," Meyers told RadarOnline.com exclusively. "It will probably be one of the first issues we deal with in court. The program is saying that they want me to look at the documents in closed court, and that the copies of the documents be destroyed immediately, and I will object to that."
Los Angeles Superior Court Judge Marsha Revel will rule if the Right On program is required to turn over the docs to Meyers, and whether or not staffers from the school will testify.
Meyers told RadarOnline.com exclusively she wants to examine "SCRAM representatives, the probation officer assigned to Ms. Lohan's case, and hopefully people from the alcohol education school."
RadarOnline.com has also learned from an insider close to Lohan, 24, that "there is something potentially very, very explosive within the probation report."
MORE ON:
Celebrity Justice
Article continues below advertisement
The probation department has randomly drug-tested the actress once a week since her May 26 court appearance.
Meyers said that it's up to the judge to determine if Lohan has violated the terms of her probation, and if she has, what the punishment could be. (Lohan could face up to a year in custody if Revel rules that she stands in violation.)
"If Ms. Lohan is found to be in violation, Judge Revel will ask me what my position is, but it's only a recommendation," Meyers told us. "We will just have to see how things go. If Judge Revel does find her in violation, Ms. Lohan could be remanded into custody immediately -- it's up to the judge."
The probation violation hearing begins Tuesday at 8:30 am PST; stay tuned to RadarOnline.com for up-to-the-minute updates as the drama unfolds.